Dhukurrdji Lodge Location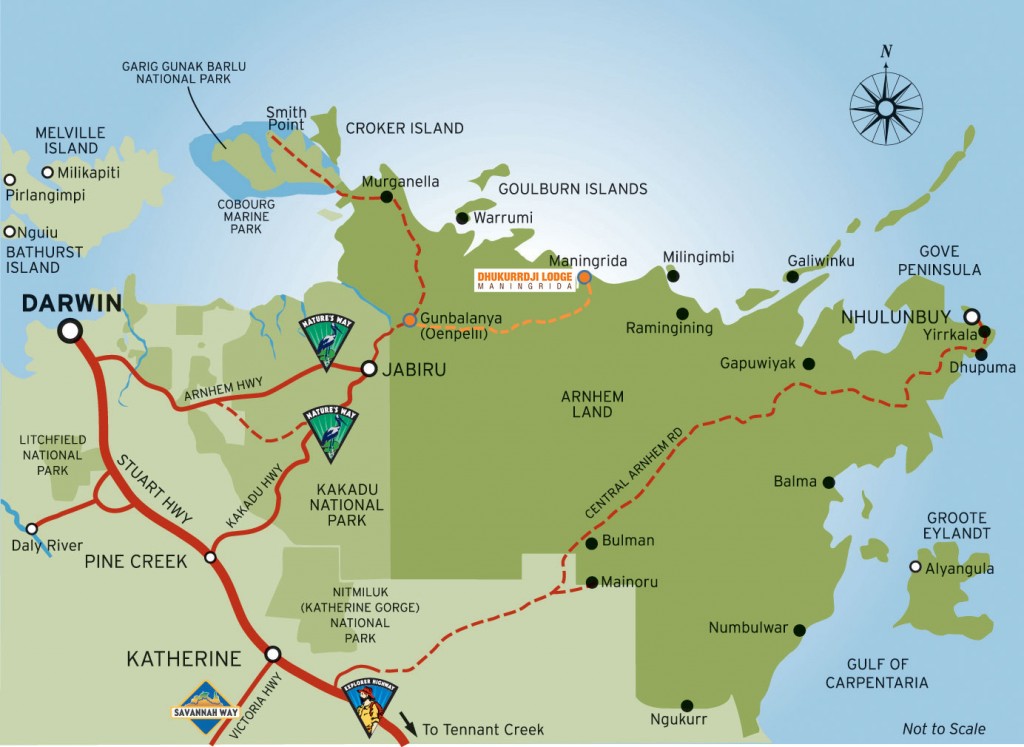 The Dhukurrdji Lodge is situated 150 metres from the airport. The township of Maningrida is located on the Liverpool River in East Arnhem Land in the Northern Territory. It is situated 520 kms east of Darwin via Jabiru which is the closest regional centre some 300 kms away via the Arnhem Highway.
DRIVING TO Maningrida:
The travelling time between Darwin and Jabiru usually takes 2.5 to 3 hours. The last 300km's drive from Jabiru to Maningrida is on an unsealed road. We recommend travelling in day light only as the road is treacherous with many wild animals and cattle sharing the road, which also has two river crossings. In addition, road trains operate frequently on this road.
Note: All vehicles must pull off the road to allow for an oncoming road train or heavy vehicles to pass. Do not attempt to overtake a road train.
DIRECTIONS TO MOTEL
By road: As you enter Maningrida we are located on the left hand side of the sealed road, with the airport being 150 metres ahead on the right.
ROAD CONDITIONS
The road is usually open during the dry season. During the wet season road access can be closed for up to 6 months of the year. Please ensure you check the conditions before attempting the drive in the wet season.
FLYING TO Maningrida
Maningrida has a sealed, all year accessible airstrip, and is serviced by Airnorth 7 days per week. Go to http://www.airnorth.com.au/ for further information.